Hi,@effigies . I'm sorry to bother you
I used fMRIPrep to do preprocess with "output-spaces T1w"
But I checked the output of fMRIPrep. The functional images seems not in the T1 space—— they have differenet affine matrix.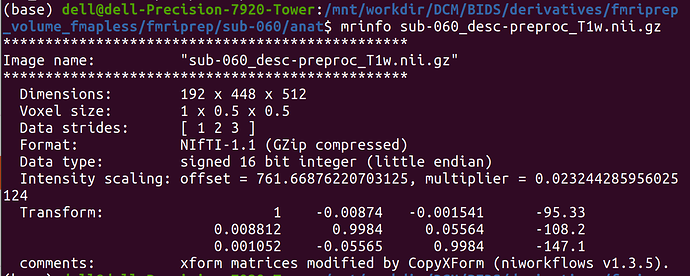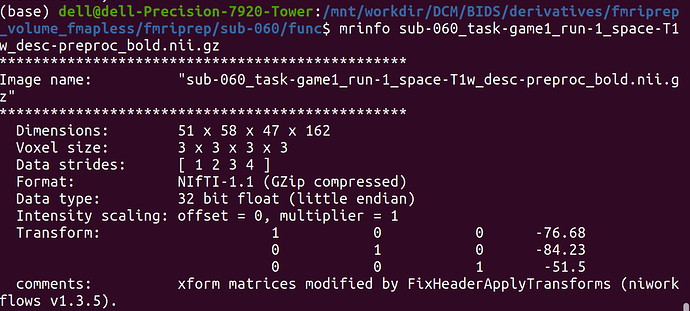 Is this right? or I'm mistaken.
Can I use the antsApplyTransforms and .sub-*_from-T1w_to-MNI152NLin2009cAsym_mode-image_xfm.h5 to tranform the 1st analysis results into MNI space?