Dear experts
I preprocessed task-based multi-echo fMRI data using fMRIPrep, and combined the echoes using tedana (ME-ICA). After registering to MNI standard space, I applied smoothing in SPM. However, when performing first-level analysis in SPM, the estimation failed. What could be the reasons for this?
06-Nov-2023 01:39:01 - Failed 'Model estimation'
failed: spm_est_non_sphericity (line 208)
Please check your data: There are no significant voxels.
However, when I use the simple multi-echo fitting provided by fMRIPrep itself, there is no problem.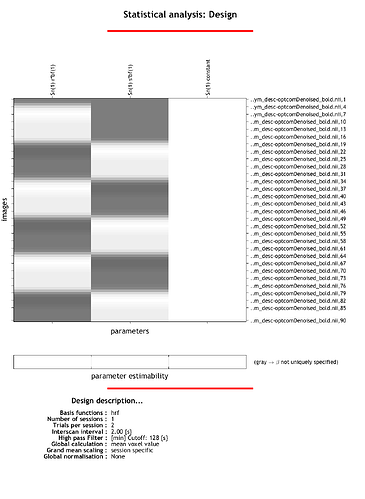 Thanks for your kindly help