Hello!
I have a question about the QC for this alignment part. Is it ok to have a large part of the functional signals outside of the grey matter surface? Please see my red circle in the screenshot.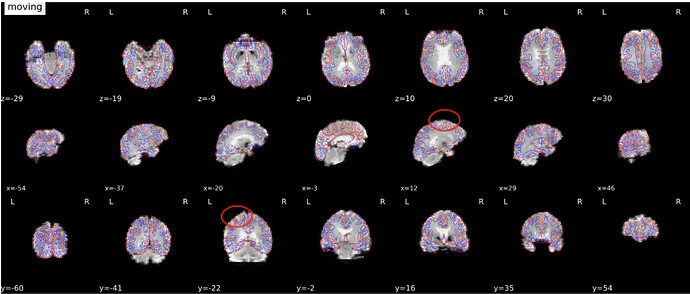 I know that the functional and anatomical might not align together perfectly, and the signal outside of the surface line might be noise. But this misalignment varies across individuals (some more, some less), and I wonder if a result like the one I attached needs some fix. And if it does, do you have suggestions of improvement?
Version: fmriprep 20.2.4
Thank you!