Hello,
I am quality checking my data and I have found that for 2 subjects (sub-02 and sub-21) the anatomicals are not correctly registered to the MNI template.
I have manually checked both participant's T1w images and there are no artifacts present.
fMRIPrep command: /opt/conda/bin/fmriprep /data /out participant --participant-label 06 --fs-no-reconall --nthreads 8 --omp-nthreads 4 --mem-mb 32000 --low-mem --dummy-scans 6 --use-aroma
fMRIPrep version: 21.0.0
Here is the data from one participant.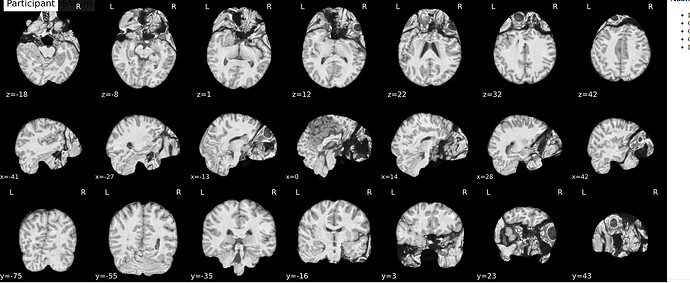 Would anyone have any suggestions on how to fix this issue?
Best,
George