Hi everyone,
I work on Python 3.9.
I have to perform a brain extraction from 3D T1-w MRI images in order to obtain a whole brain mask. To do so, I used the nilearn function: compute_brain_mask.
The problem is that there is a mismatch between the computed mask and the original image when I plot them together by using the plot_roi function.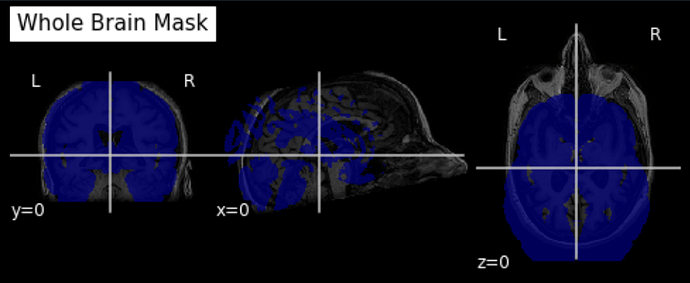 The image is a Nifti1Image object of size (152, 152, 120)
The mask and the image have the same affine transformation.
How can I fix the problem?
Thanks per advance.