Hello,
I am quality checking my data and I have found that for 1 subject the brain masks are not correct and have a weird shape. The segmentation of the anatomicals is working perfectly and the brain mask is only peculiar for one of the 2 runs of my study.
fMRIPrep command: /opt/conda/bin/fmriprep /data /out participant --participant-label 06 --fs-no-reconall --nthreads 8 --omp-nthreads 4 --mem-mb 32000 --low-mem --dummy-scans 6 --use-aroma
fMRIPrep version: 21.0.0
Here is the data from the SDC.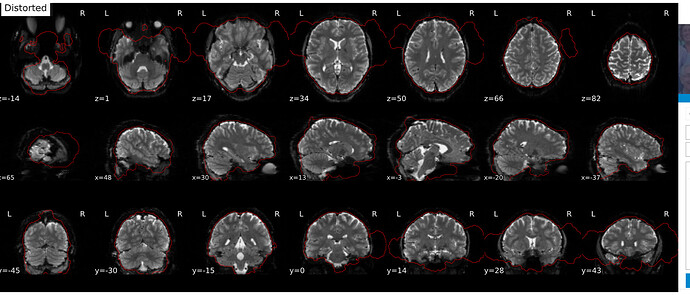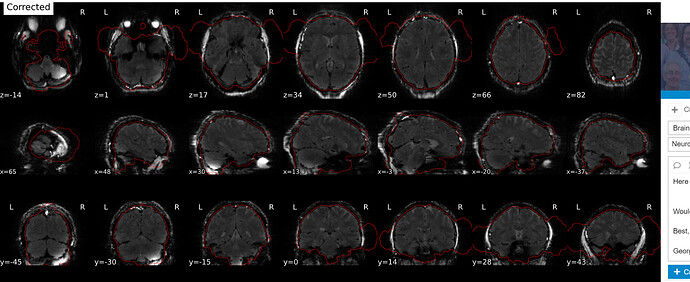 Would anyone have any suggestions on how to fix this issue?
Best,
George