Hi all,
I'm trying to use cluster-extent based thresholding to identify neural correlates for my exploratory analysis. However, I found it really hard to set the arbitrary voxel-level primary threshold:
When I used a relatively lenient threshold (e.g., p < 0.01), I would get one huge cluster of ~20k voxels spanning across the whole brain (cluster identified using FSL cluster).

When i used a relatively strict threshold (e.g., p < 0.0001), I do get clusters of reasonable size. However, when computing the cluster-level extent threshold (using AFNI 3dClustSim), the cut-off cluster size to make a cluster significant becomes really small (cut-off size = 5). Thus, I would end up getting a lot of clusters which contain less than 10 voxels, as shown in the two figures here:
output of AFNI 3dClustSim: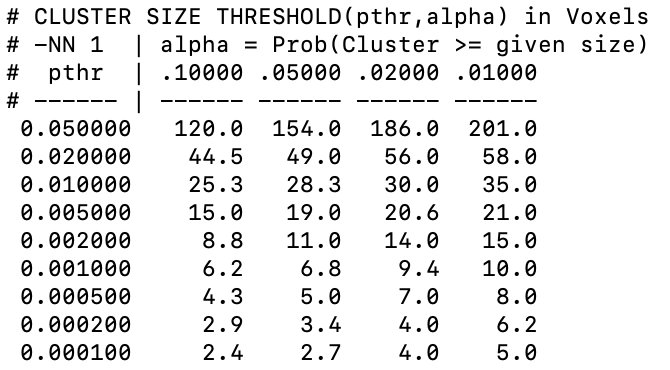 output of FSL cluster (p < 0.0001):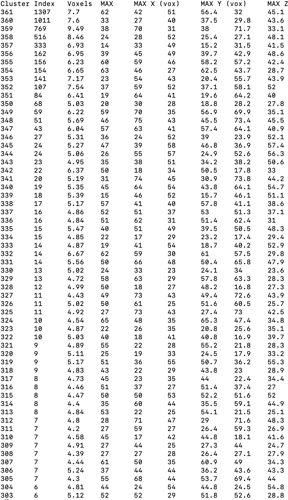 (The column labels are off, the first column name is "Cluster Index", second one is "Voxels" and so forth)
I wonder what would be the right thing for me to do here if I want to identify voxel-clusters of reasonable size? For the worst case, if I have to arbitrarily select a cut off for the cluster size, is there any rule of thumb to go for?
Thank you in advance!