I have an MRI dataset where for each subject, I have multiple acquisitions for each orientation:


Each images clearly shows the orientation it is named of but other orientations are squashed. I guess this is because the physicians want a faster way to allocate the tumor instead of taking a full resolution image. For instance, the file labeled with
SAG
looks like this: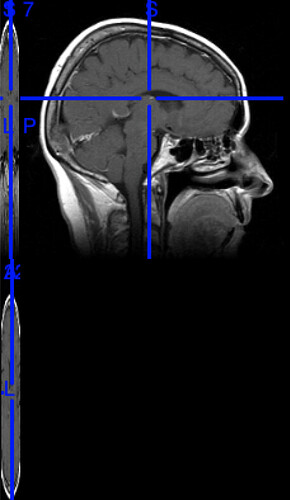 Is there a software that would combine these files into one file that clearly shows all the three orientation?