Dear all,
I encountered some issues transforming the dHCP structural data to the template.
For example, when I run:
applywarp -i sub-CC00094AN13_ses-33500_T2w.nii.gz -r age_templates/T2/template-40.nii.gz -o OUT.nii.gz -w sub-CC00094AN13_ses-33500_from-T2w_to-serag40wk_mode-image.nii.gz
The output is completely off: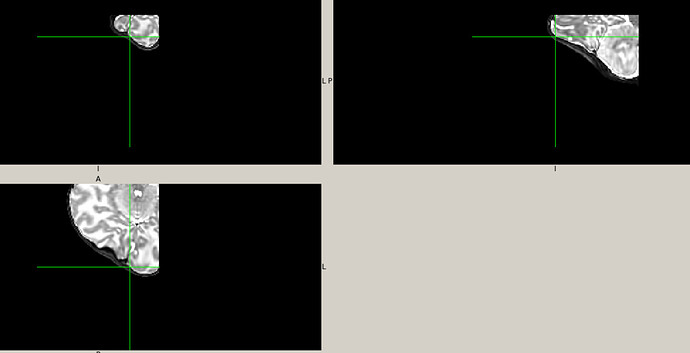 The same process works for some subjects, but not all of them. Do you know what could be happening? Thanks in advance
Best regards,
Manue.