I've looked through all the similar questions and they either typed their paths incorrectly or didn't have a dataset_description.json file and solved their issue by making one. I'm confident the docker command is typed correctly (image 1) and as you can see, I absolutely have the file (image 2), and you can see the contents of the json file (image 3).
I get the same error if I type the host paths using windows's familiar backslashes as well.
If I try to use the much simpler "fmriprep-docker" method as detailed here, I get the same error (image 4)
I am only allowed to have one embedded image as a new user so I had to put all four images into one here, they are stacked in the order I reference them. If you open image in new tab you will be able to zoom in.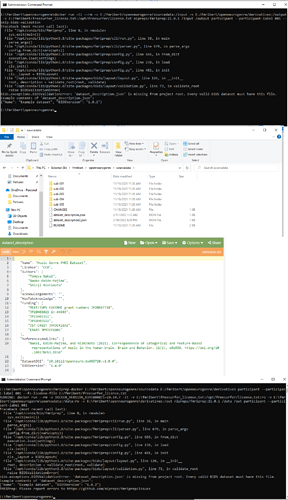 Thanks for any help.