Hello,
I have completed the preprocessing with fMRIPrep and now I'm working on SPM the 1st + 2nd level analysis. We are working on a basic contrast "sound vs no_sound" and in the 1st level analysis we obtain the expected result for all 10 subjects, similar to the screenshot that you see here below (subject 2):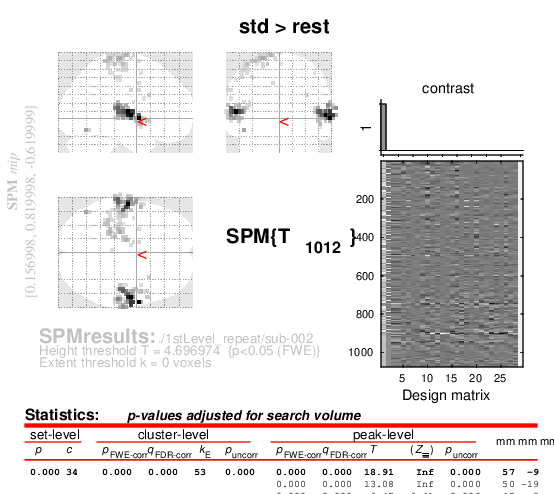 .
But, when we proceed to the 2nd level then the effect diminishes dramatically.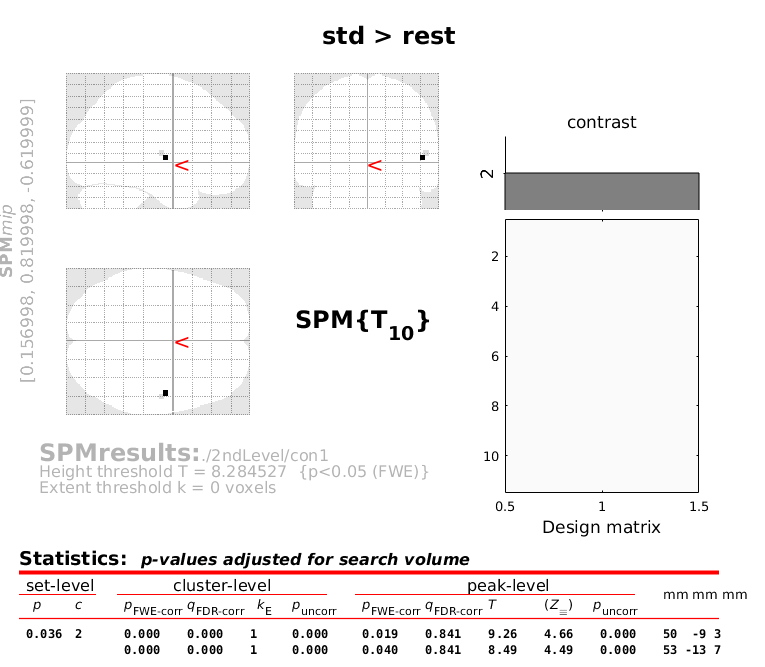 Do you have any idea on what may cause this?
Thank you for your time!