Hello,
I'm wondering about the validity of my current approach. I have voxel-level betas for each stimulus activation for 30 separate sessions in one subject. There are two conditions I'm interested in for each Session:
A (called 'Session' in design matrix)- [0 or 1]
B (called 'Face' in design matrix)- [0 or 1]
I'm hoping to perform an interaction analysis (AxB) between both variables for each session, and then perform second level analysis across all sessions. My first-level design (for each session) is below: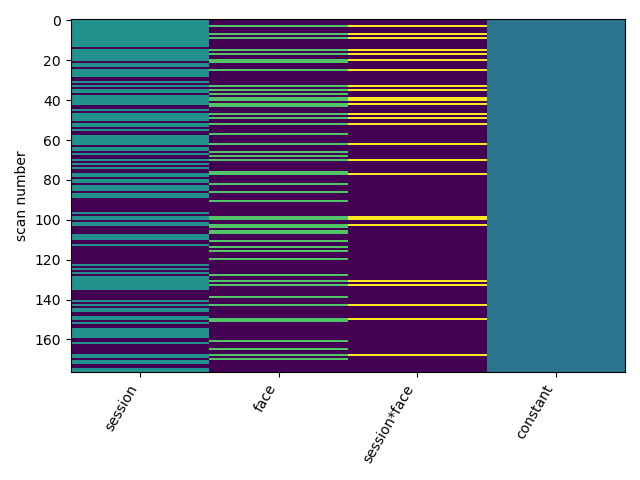 My first-level contrast was specified as [0 0 1 0]. I then performed a one-sample t-test of effect sizes across all Sessions.
Is this a feasible way to assess the interaction of variables per Session, and conglomerate the results? I'm confused as to what a positive and negative effect could be associated with here exactly. I could perform a post-hoc test of certain clusters to further analyze.
Thanks in advance.