flirt from BIDS T1w to QSIPREP T1w is not working.
Hello, because the default skull stripping method used in QSIPREP is not adequate for our infant data, we decided to swap the qsiprep's anatomical brain mask (which is later used during qsiprep reconstruction) with the brain mask obtained from another pipeline that more accurately does skull stripping.
However, as the picture below shows, we found that the Red (BIDS T1w) image is not aligned with the Grey (QSIPREP T1w) image. (orange is the skull stripped image)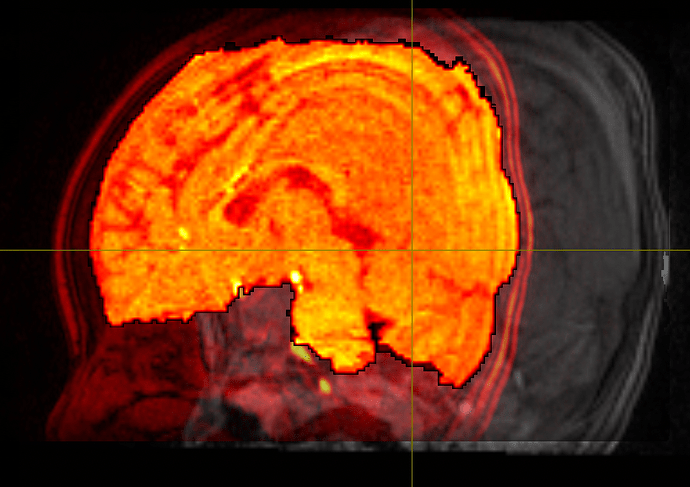 We tried running flirt
flirt -in BIDS/sub-150758/anat/sub-150758_T1w.nii.gz -ref QSIPREP/sub-150758/anat/sub-150758_desc-preproc_T1w.nii.gz -omat bidst12qsiprept1.mat -out bidst12qsiprept1.nii.gz 

However, the result was like below (red : flirt transformed image from BIDS to QSIPREP, grey : QSIPREP T1w), where the brain image was kind of rotated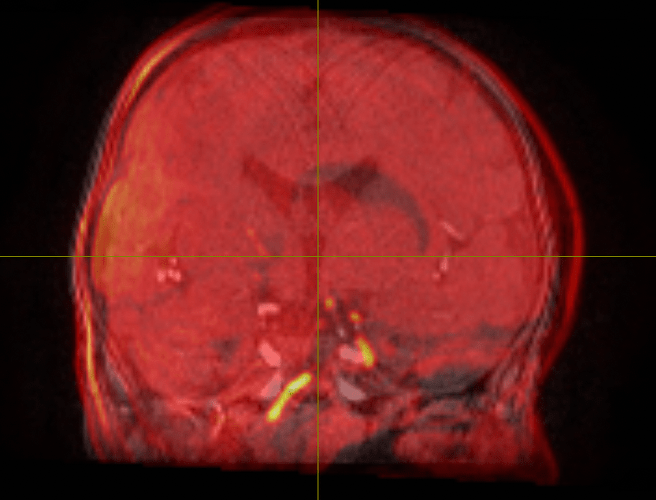 (we tired different --dof options, and all gave similar results)
Is there a matrix that I can use to transform from the native space to the T1w space used in QSIPREP?
====
For reference, here are information about the images used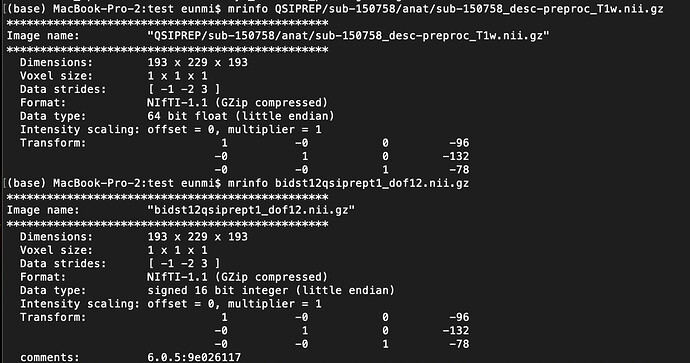 Thank you in advance for anyone's help!