Instance:
2 EPI runs undergoing preprocessing with fmriprep (v22.1.1). The PE direction is PA.
2 fmaps (PE direction: AP and PA) for each associated EPI run.
When running fmriprep, I recently learned that my field maps are mistakenly both in the same PE direction (AP). I thought to drop one of the fmaps for each EPI run to still be used by fmriprep. No errors were thrown when doing so, but the html output seems especially distorted for some participants after correction.
Questions:
Does it even make sense to still include a single fmap for each EPI run, given that the
html report states "Utilizing two or more images with different phase-encoding polarities (PEPolar) or directions, it is possible to estimate the inhomogeneity of the field"?
Could it be that having 2 fmaps that are the same PE direction but intended for the separate EPI runs is somehow throwing off distortion correction?
SDC from one of the EPI runs: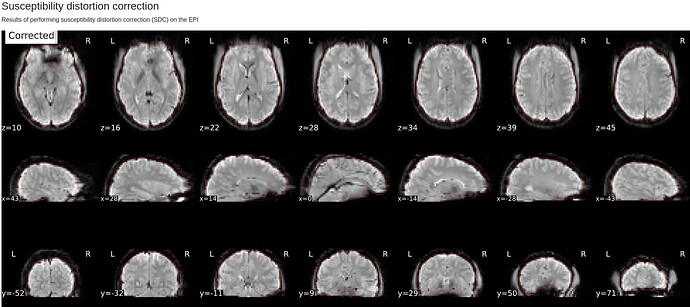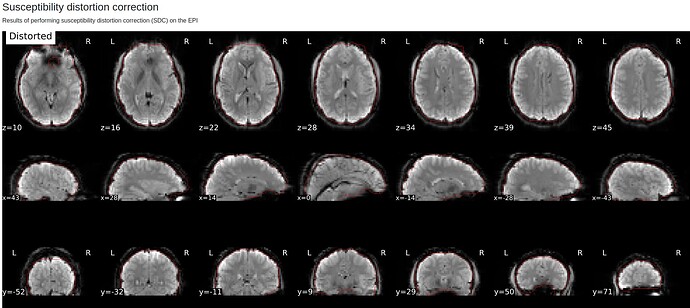 Any advice is greatly appreciated!