I get some weird errors with fmriprep and have no clue what it means.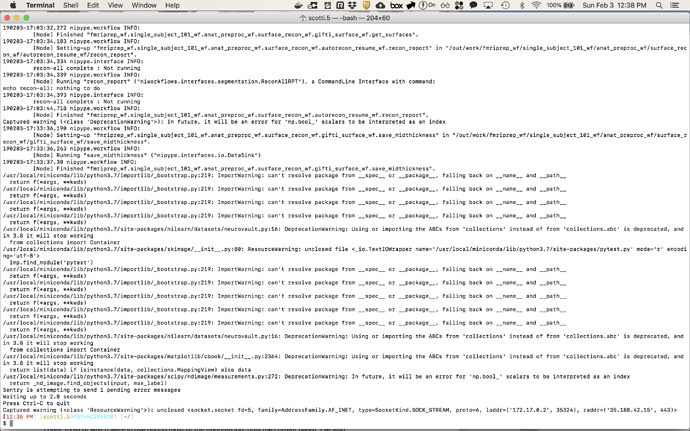 I have all the output that I would expect in my output directory, although visual inspection has led to some weird red contours for the ROIs in BOLD space, although my hunch is that this is unrelated to the errors above. Should I be concerned about the weird red lines for the z=80 slice?
If you have any ideas about either of these concerns, please let me know.