Hi fmriprep experts,
I'm using multiband acquisition, 800ms TRs, and I have several functional runs ranging from 1000-1500 TRs. For each run, I'm getting an extremely high number of aCompCors in my confounds file. I'm using ICA-AROMA as well, if that's relevant. Is it unusual to get so many aCompCors? I am aware that there are principled ways to select how many aCompCors to include during denoising, but from reading a lot of fmriprep-related threads on neurostars, I have not seen anyone mention this many aCompCors.
Here are some examples of the output: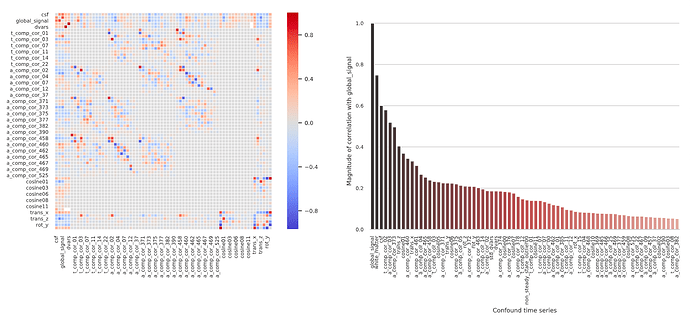 Thank you in advance!