Dear fMRIprep-makers,
Thank you for making such a super tool!
I used fmriprep:1.1.8 with an FMRI task and a fieldmap.
Things look wonky from the point of summarizing the SDC. See top part of this figure.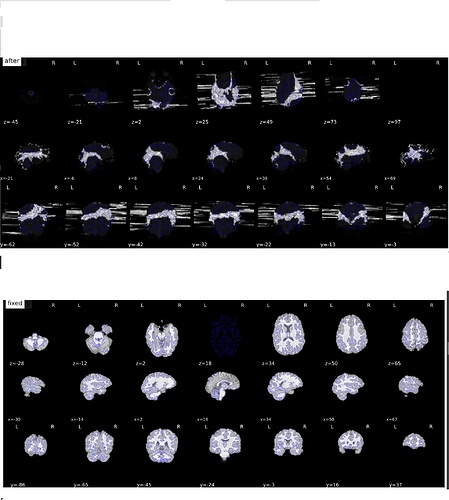 I then deleted the field map from the fmap folder and reran fmriprep and got some puzzling results figure - below, particularly z=18. In the version without the fieldmap, the carpet map was complete while the version with the fieldmap, there seemed to be missing data.
I want to use the fieldmap collected. Have others run into similar issues and if so how did they solve this?.
Cheers, Eunice