Hello all,
Grace again with another question. I successfully ran fMRIPrep on a couple of subjects. I was looking though the html outputs and they looked OK. The BOLD scans have a somewhat limited field of view (top cut off). However, when I look at the T1 and BOLD files in fsleyes I get the warning that the images are not in the same space.
fMRIPrep html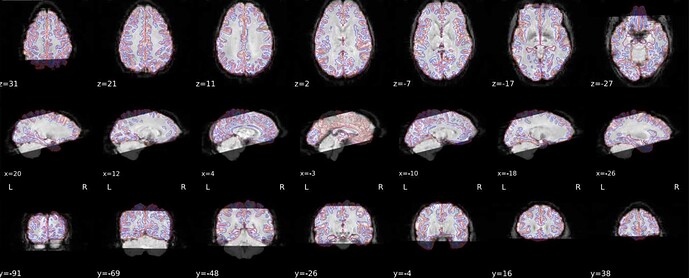 fMRIPrep html (another view)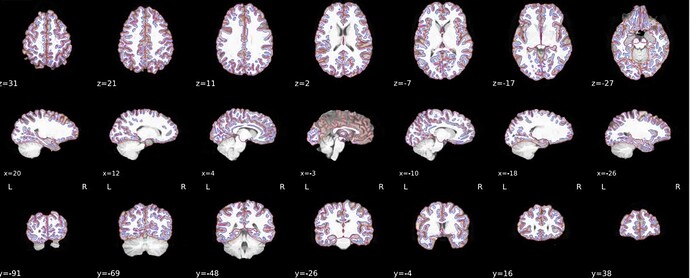 FSLeyes with warning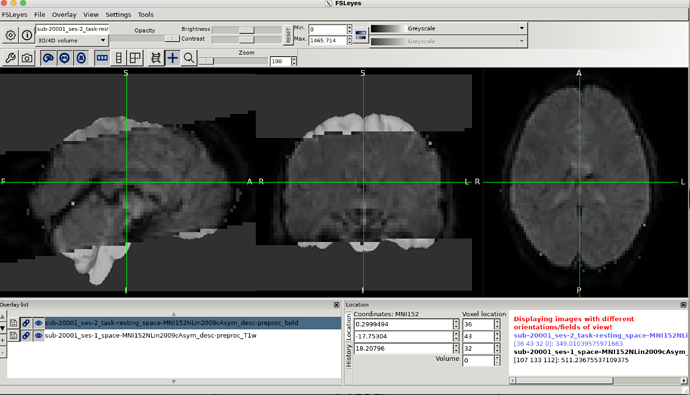 About the fMRIPrep call
fMRIPrep version: 23.1.2
/opt/conda/envs/fmriprep/bin/fmriprep /data /data/derivatives/fMRIPrep-23.1.2 participant --participant-label 20001 -w /work/ -vvv --omp-nthreads 8 --nthreads 12 --mem_mb 30000 --fs-license-file /license.txt 

It is certainly not the worst registration I have ever seen, but the warning keeps irking me.
Am I missing something about the desc_preproc brains?
Do I have to align them myself and fMRIPrep only has generated the affine matrix?
What will the heat death of the universe be like?
Thanks,
Grace