Hi,
I am trying to transform 8-beckmann-ica probability maps onto my individual subjects. FSL dual_regression seems already what I need to run:
https://fsl.fmrib.ox.ac.uk/fsl/fslwiki/DualRegression/UserGuide
I tried this command on 3 subjects' preprocessed and atlas projected resting-state data:
$ dual_regression rsn8.nii.gz 1 -1 10 my_output_directory sd02_d00_functional0.nii.gz sd02_d01_functional1.nii.gz sd02_d05_functional2.nii.gz
But, the output z-maps seem super strange: Areas outside of brain have values, which should not be the case.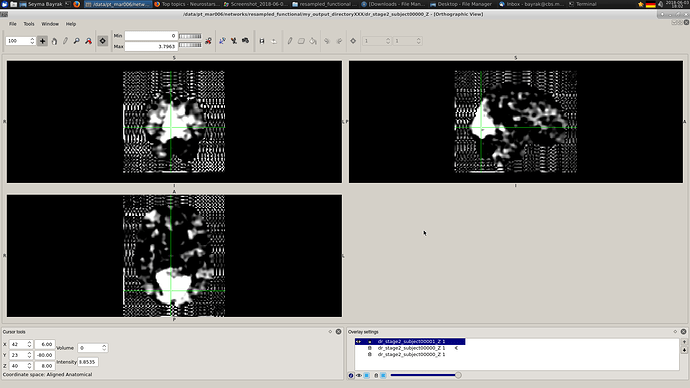 Is there any idea for what might have gone wrong here?