Hi there,
Our group is getting ready to preprocess newly acquired data and are running into some issues. I'm attempting to run the BIDS Validator via fmriprep 20.2.1 and we're receiving an error that "IntendedFor" field needs to point to an existing file: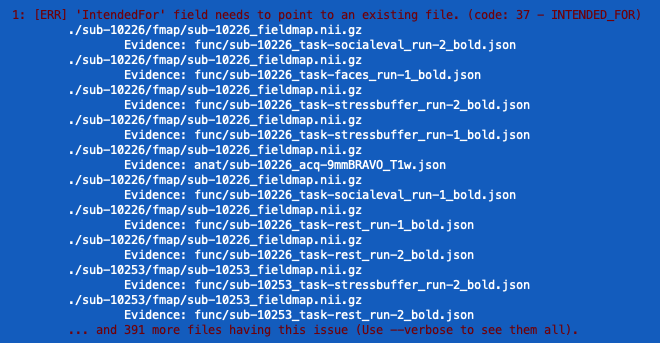 As far as I can tell, there aren't any obvious path issues in the IntendedFor field per subject: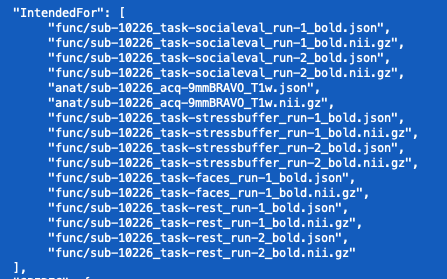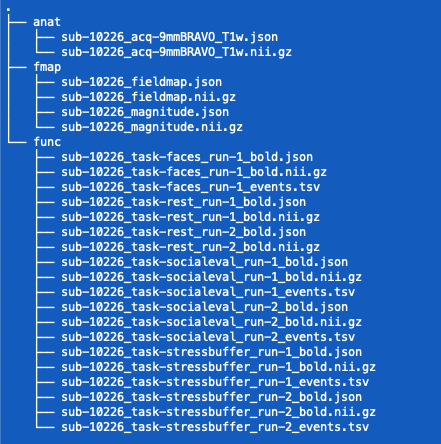 Am I missing something obvious here? Thanks in advance for your help here!
-Ian