Example of ICA-AROMA components for resting data from a GE scanner, spiral sequence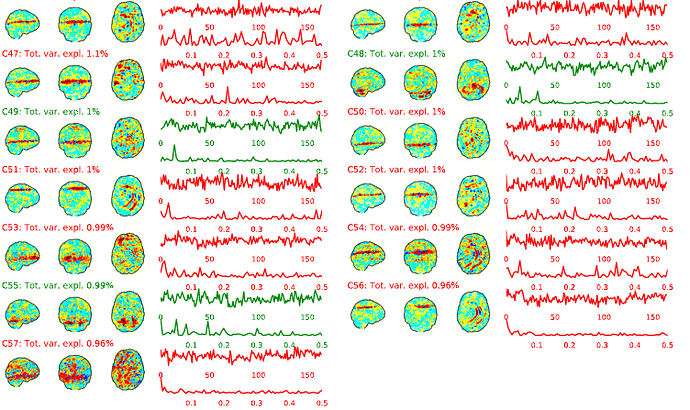 .
Occasionally I see ICA components where the spatial pattern is concentrated in predominantly in an axial slice (e.g. #45, #46, #47, #49, #50, #51, #52). These artifacts are not consistently classified as noise, they are occasionally designated as signal as well (e.g. #49)
Do people regularly see such artifacts? Is this a known pattern?
They don't seem to match any of the canonical artifact patterns, for instance those described in Griffanti et. al. 2017.