Our lab has been using Libsvm for decoding but I have decided to switch to nilearn.
Our approach to MVPA so far was seperating events into groups and then estimating beta values using a first level analysis. Then those beta values were passed on to libsvm on several ROIs to classify activity to specific events.
I have checked the plot_haxby_glm_decoding.ipynb notebook and it looked like this would be what I'd need.
However, I can not see any beta estimates inside this folder:
So I'm confused if this code is even doing what I think it should be doing.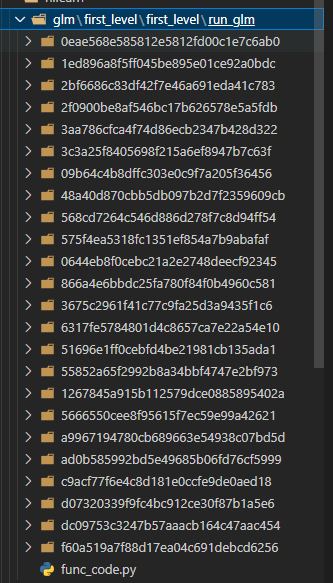 And all I see is a single value of classification accuracy:

However, my expectations was to see classification accuracies for each type of picture (house, bottle, chair etc.)
Is this notebook what I should base my code on so that I have a similar pipeline to my previous one, or is it something else?