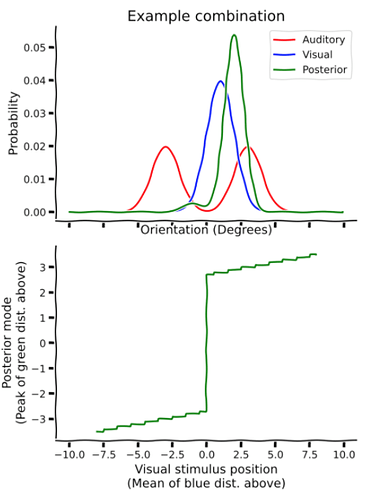 I have a question about the multimodal simulations from the last part of today's tutorial 1.
We had bimodal prior (peaks at -3 and 3) then the posterior mode (in the second plot) became greater less than 2.5 (soon greater than 3) or smaller than -2.5 (soon smaller than -3). This conflicts with my intuition where the posterior should be somewhere in the middle of two prior peaks, then converge to the peaks of the bimodal prior.
Why is this happening? Why does posterior become greater/smaller than two prior peaks?