Hi all,
I have a question regarding the negative values in the dtseries/ptseries.nii outputs of the xcp-d. I have done preprocessing using fmriprep, and used xcp-d with the codes below:
singularity run --cleanenv \
-B /path/to/fmriprep:/fmriprep_dir \
-B /path/to/output:/output_dir \
-B /path/to/freesurfer:/toolboxes \
xcp_d-0.5.0.simg /fmriprep_dir/ /output_dir/ participant \
--fs-license-file /toolboxes/license.txt --warp-surfaces-native2std \
--participant-label [subjid] --input-type fmriprep --smoothing 6 -p acompcor --cifti \
--lower-bpf 0.008 --upper-bpf 0.08 --head-radius auto --fd-thresh 0.5

Apologies for my naive question but I wonder why there are negative values in the denoised bold data (see below). I have worked with fMRI data and also ptseries/dtseries outputs of the HCP but I haven't seen negative values before. To me, it seems that the data have been kind of Z-scored/detrended, which I assume are default Nilearn denoising arguments. Is it possible to not detrend/standardize data using XCP-D? This can be useful in cases where we want to concatenate several regions' timeseries together.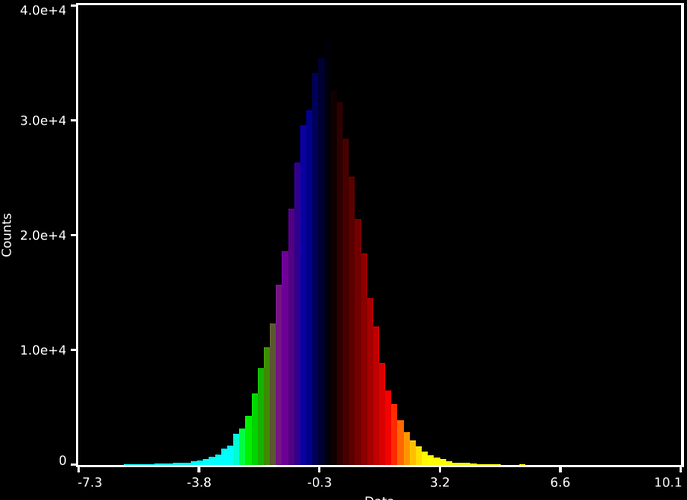 Best,
Amir
p.s. loading these cifti outputs using ciftiopen in MATLAB generated a warning: appears to not be version 2, converting using wb_command