Summary of what happened:
I'm Marco, a PhD from TU Dresden in Systems Neuroscience.
I'm trying to load some 4D nii files of preprocessed resting state data in order to extract the connectivity matrices. The files are pretty heavy (1.8 GB), since they're float32 images in 2x2x2 mm with 500 volumes, but when I visualize them with MRIcroGL they look fine. When I use nilearn functions to load them, the 4D matrix has only NaN instead of numbers. The others parameters from the header are read normally. What could be the problem?
Command used (and if a helper script was used, a link to the helper script or the command generated):
img = nilearn.image.load_img(nii_path)
Version:
Python 3.10.8, nilearn 0.10.0
Environment (Docker, Singularity, custom installation):
Conda
Screenshots / relevant information: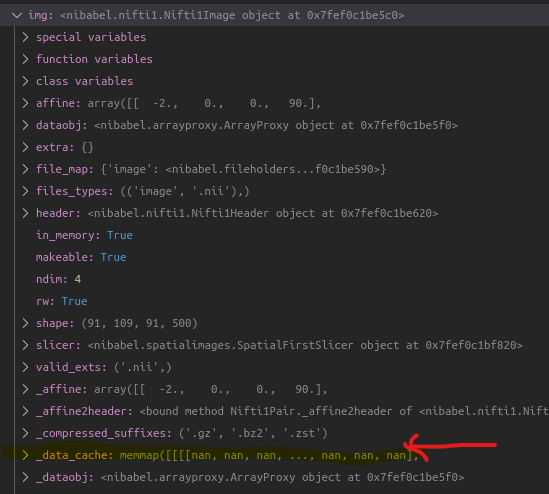 Thank you for your help!