Hi there,
I have recently run the XCP-D pipeline (stable release 0.4) over a set of preprocessed RS fMRI scans (via fMRIPrep v22.1.1). Main XCP-D arguments used:
--nuisance-regressors 36P
--smoothing 6
--dummy-scans 4
--fd-thresh 0.5
--despike 

Reviewing the resulting denoised BOLD data, I have some few cases showing rather strange results (~5% of the whole dataset).
Some results present a very high or low postprocessed BOLD signal intensity values in the first volumes/timeseries: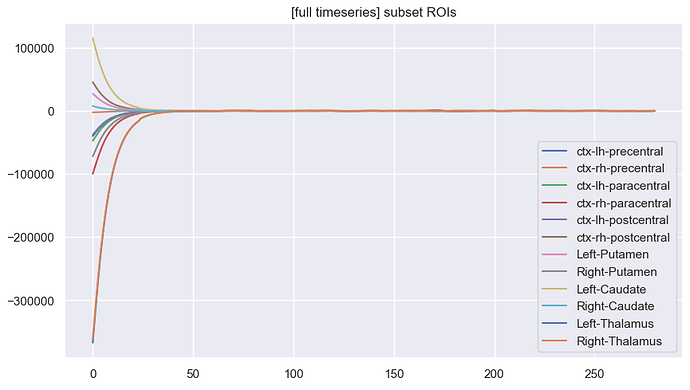 While some other cases show the same peculiarity but for the last volumes/timeseries: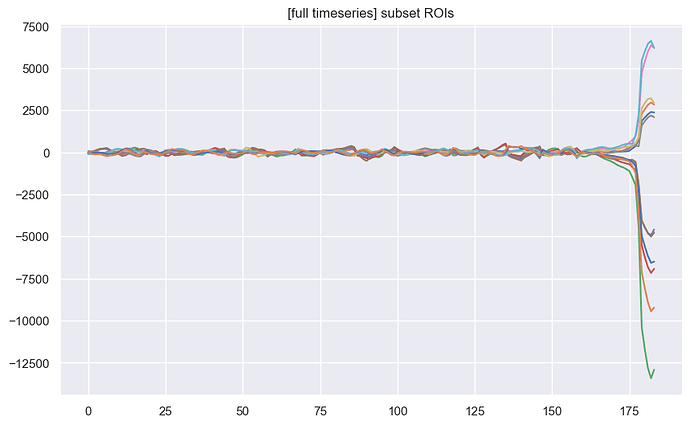 I have reviewed for those cases both the raw image data as well as the fMRIPrep outputs (preprocessed BOLD) but they do look normal to me.
Any idea of what might be going on here?
(PS: all data was acquired with a Philips MRI scanner, same scanning protocol)
Thanks in advance,
Jordi