Hi I was using the docker bids validator container with this command:
docker run -ti --rm -v C:\Users\sento\test_dir\physio_bids:/data bids/validator /data
However the quick validation error appears:
1: [ERR] Quick validation failed - the general folder structure does not resemble a BIDS dataset. Have you chosen the right folder (with "sub-*/" subfolders)? Check for structural/naming issues and presence of at least one subject. (code: 61 - QUICK_VALIDATION_FAILED)
This is the structure of my directory, there is only physiological data information: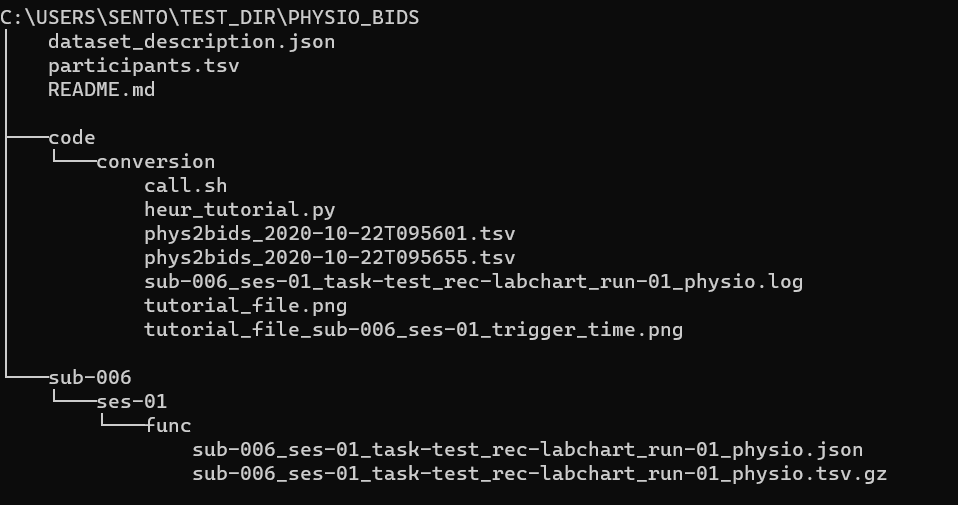 Could you help me with this problem?