The data is from Siemens Prisma Fit.
For fmap, we have 2 magnitude images and a phasediff images. We did properly specify both the IntendefFor, and the B0FieldIdentifier and B0FieldSource fields in the appropriate json files.
I am using fMRIPrep 22.1.1. It ran without throwing any errors for all of our subjects. However, when visually quality checking the outputs, SDC seem to be done poorly - this is not isolated to this subject alone. Several subjects have this issue where the signal is stretched way too much out to the front, and sometimes the back.
Including example from one subject here: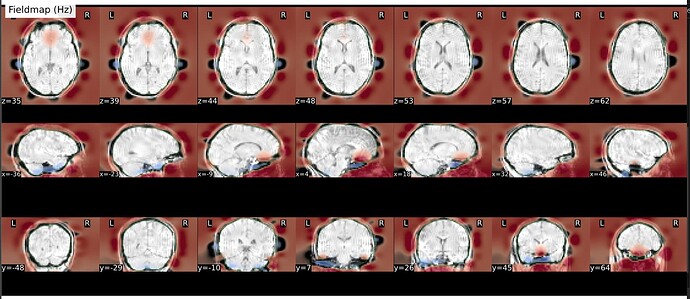 Distorted/Uncorrected: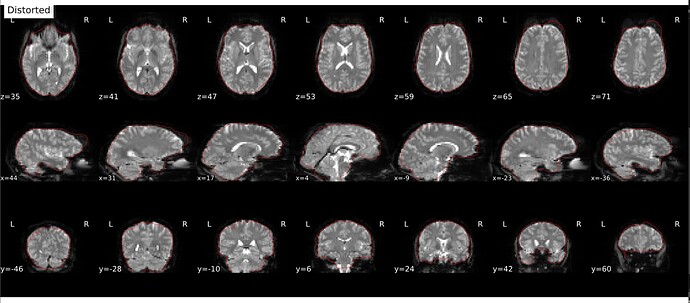 SDC Corrected: