Hello NMA Community!
@miguel.casalsantiago, @elenameni and I are doing a project based on one from project proposal doc (see title).
We've been using the code provided by @lmazzuca on Steinmetz dataset (we binned it to 0.005s) and we're unable to find state sequences consistent across trials. We've run multiple simulations with several parameter configurations, on different brain areas, different number of trials and on different trial types. The only consistent dynamics we are able to recover seem to be based on longer time scales - not capturing trial related dynamics.
Our main idea was to replicate results from here (https://www.biorxiv.org/content/10.1101/2020.01.24.919217v1.full) - attached figure.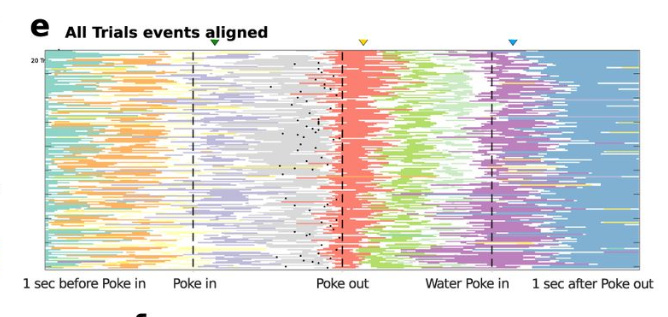 Second figure represents our usual findings.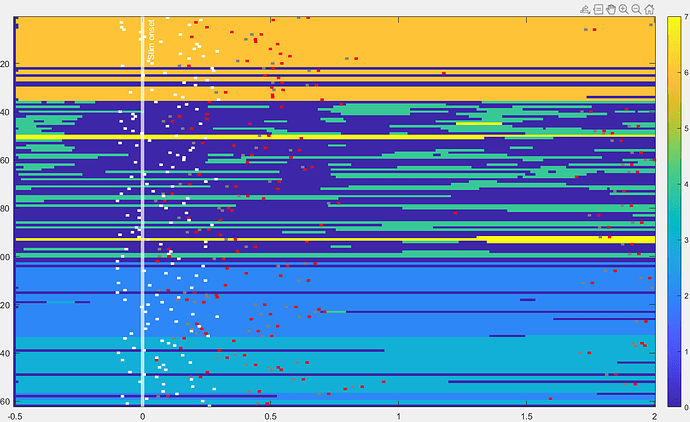 Maybe some of you encountered similar problems? or have any ideas on how to deal with this issue? Do you have an idea of why is this happening?