Hi everyone,
So in the process of putting data into BIDS for the first time, and despite extensive reading of the specification for Bids v1.8.0 I get the NOT_INCLUDED error, when using the [bids-validator] for one file type.
If my understanding is correct, from here, I am allowed to have any tabular files (.tsv) that is not _events.tsv. In my case, it's a run-info_reward.tsv that contains 3 columns with snake_case headers and in utf-8 encoding.
Would you have an idea what I am missing, and why the validator would give me the not_included error for that file type?
Here the example of one run:


The error:


Note that the other files don't generate any error.
And the file in question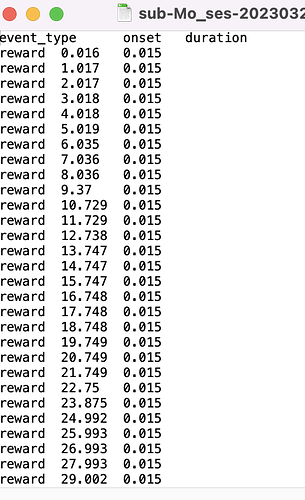 Thank you in advance for any light you could shed on this!