I'm plotting with view_img in my first Jupyter notebook. For some reason, the bg_img is showing up with what appear to be holes or gaps along the midline of the brain.
At first I thought it was an issue with my stat_map_img. But, I now think it's an issue with the bg_img because when I set black_bg to True or False, the gaps/holes changed with the color of the background.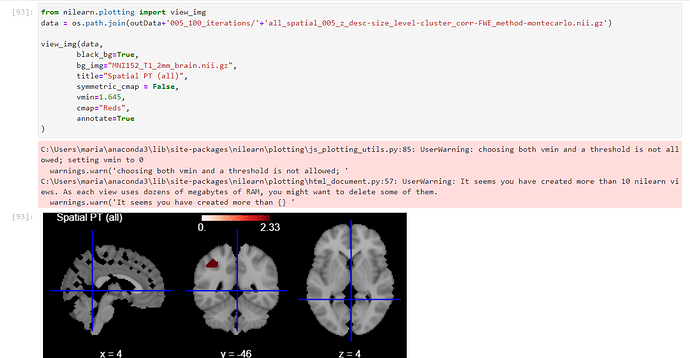 I also tried using just the default bg_img='MNI152' and bg_img=False and the issue persisted.
Does anyone know why this is happening and how to fix it?