Hi everyone,
I am new to using QSIprep and working with DWI data, and I have a few problems when working with DWI data using QSIprep:
The output does not produce a visual report, and the figure file is empty. Below is the result file.
I want to know what software can open the generated fiber file and observe the results in the picture.
I have observed that QSIprep can only be used for preprocessing and reconstruction. If I want to further analyze the reconstructed fiber, for example, to study the FA of a certain fiber, what software should I use?
Any help would be greatly appreciated.
Many thanks,
Ziyun Li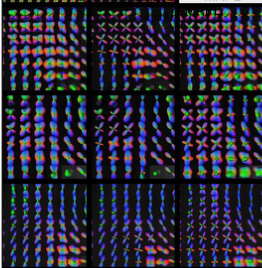 ├─qsiprep
│  │  dataset_description.json
│  │  dwiqc.json
│  │  sub-01.html
│  │
│  ├─logs
│  │      CITATION.html
│  │      CITATION.md
│  │      CITATION.tex
│  │
│  └─sub-01
│      ├─anat
│      │      sub-01_desc-brain_mask.nii.gz
│      │      sub-01_desc-preproc_T1w.nii.gz
│      │      sub-01_dseg.nii.gz
│      │      sub-01_from-MNI152NLin2009cAsym_to-T1w_mode-image_xfm.h5
│      │      sub-01_from-T1w_to-MNI152NLin2009cAsym_mode-image_xfm.h5
│      │      sub-01_label-CSF_probseg.nii.gz
│      │      sub-01_label-GM_probseg.nii.gz
│      │      sub-01_label-WM_probseg.nii.gz
│      │      sub-01_space-MNI152NLin2009cAsym_desc-brain_mask.nii.gz
│      │      sub-01_space-MNI152NLin2009cAsym_desc-preproc_T1w.nii.gz
│      │      sub-01_space-MNI152NLin2009cAsym_dseg.nii.gz
│      │      sub-01_space-MNI152NLin2009cAsym_label-CSF_probseg.nii.gz
│      │      sub-01_space-MNI152NLin2009cAsym_label-GM_probseg.nii.gz
│      │      sub-01_space-MNI152NLin2009cAsym_label-WM_probseg.nii.gz
│      │
│      ├─figures
│      └─ses-001
│          ├─anat
│          │      sub-01_ses-001_run-001_from-orig_to-T1w_mode-image_xfm.txt
│          │
│          └─dwi
│                  sub-01_ses-001_confounds.tsv
│                  sub-01_ses-001_desc-ImageQC_dwi.csv
│                  sub-01_ses-001_desc-SliceQC_dwi.json
│                  sub-01_ses-001_dwiqc.json
│                  sub-01_ses-001_space-T1w_desc-brain_mask.nii.gz
│                  sub-01_ses-001_space-T1w_desc-eddy_cnr.nii.gz
│                  sub-01_ses-001_space-T1w_desc-preproc_dwi.b
│                  sub-01_ses-001_space-T1w_desc-preproc_dwi.bval
│                  sub-01_ses-001_space-T1w_desc-preproc_dwi.bvec
│                  sub-01_ses-001_space-T1w_desc-preproc_dwi.nii.gz
│                  sub-01_ses-001_space-T1w_dwiref.nii.gz
│
└─qsirecon
    │  dwiqc.json
    │  sub-01.html
    │
    ├─logs
    │      CITATION.html
    │      CITATION.md
    │      CITATION.tex
    │
    └─sub-01
        ├─figures
        └─ses-001
            └─dwi
                    sub-01_ses-001_space-T1w_desc-preproc_desc-aal116_atlas.mif.gz
                    sub-01_ses-001_space-T1w_desc-preproc_desc-aal116_atlas.nii.gz
                    sub-01_ses-001_space-T1w_desc-preproc_desc-aal116_mrtrixLUT.txt
                    sub-01_ses-001_space-T1w_desc-preproc_desc-aal116_origLUT.txt
                    sub-01_ses-001_space-T1w_desc-preproc_desc-aicha384_atlas.mif.gz
                    sub-01_ses-001_space-T1w_desc-preproc_desc-aicha384_atlas.nii.gz
                    sub-01_ses-001_space-T1w_desc-preproc_desc-aicha384_mrtrixLUT.txt
                    sub-01_ses-001_space-T1w_desc-preproc_desc-aicha384_origLUT.txt
                    sub-01_ses-001_space-T1w_desc-preproc_desc-brainnetome246_atlas.mif.gz
                    sub-01_ses-001_space-T1w_desc-preproc_desc-brainnetome246_atlas.nii.gz
                    sub-01_ses-001_space-T1w_desc-preproc_desc-brainnetome246_mrtrixLUT.txt
                    sub-01_ses-001_space-T1w_desc-preproc_desc-brainnetome246_origLUT.txt
                    sub-01_ses-001_space-T1w_desc-preproc_desc-csfFODmtnormed_ss3tcsd.mif.gz
                    sub-01_ses-001_space-T1w_desc-preproc_desc-csfFOD_ss3tcsd.txt
                    sub-01_ses-001_space-T1w_desc-preproc_desc-exemplarbundles_dhollanderconnectome.zip
                    sub-01_ses-001_space-T1w_desc-preproc_desc-gmFODmtnormed_ss3tcsd.mif.gz
                    sub-01_ses-001_space-T1w_desc-preproc_desc-gmFOD_ss3tcsd.txt
                    sub-01_ses-001_space-T1w_desc-preproc_desc-gordon333_atlas.mif.gz
                    sub-01_ses-001_space-T1w_desc-preproc_desc-gordon333_atlas.nii.gz
                    sub-01_ses-001_space-T1w_desc-preproc_desc-gordon333_mrtrixLUT.txt
                    sub-01_ses-001_space-T1w_desc-preproc_desc-gordon333_origLUT.txt
                    sub-01_ses-001_space-T1w_desc-preproc_desc-mtinliermask_ss3tcsd.nii.gz
                    sub-01_ses-001_space-T1w_desc-preproc_desc-mtnorm_ss3tcsd.nii.gz
                    sub-01_ses-001_space-T1w_desc-preproc_desc-schaefer100_atlas.mif.gz
                    sub-01_ses-001_space-T1w_desc-preproc_desc-schaefer100_atlas.nii.gz
                    sub-01_ses-001_space-T1w_desc-preproc_desc-schaefer100_mrtrixLUT.txt
                    sub-01_ses-001_space-T1w_desc-preproc_desc-schaefer100_origLUT.txt
                    sub-01_ses-001_space-T1w_desc-preproc_desc-schaefer200_atlas.mif.gz
                    sub-01_ses-001_space-T1w_desc-preproc_desc-schaefer200_atlas.nii.gz
                    sub-01_ses-001_space-T1w_desc-preproc_desc-schaefer200_mrtrixLUT.txt
                    sub-01_ses-001_space-T1w_desc-preproc_desc-schaefer200_origLUT.txt
                    sub-01_ses-001_space-T1w_desc-preproc_desc-schaefer400_atlas.mif.gz
                    sub-01_ses-001_space-T1w_desc-preproc_desc-schaefer400_atlas.nii.gz
                    sub-01_ses-001_space-T1w_desc-preproc_desc-schaefer400_mrtrixLUT.txt
                    sub-01_ses-001_space-T1w_desc-preproc_desc-schaefer400_origLUT.txt
                    sub-01_ses-001_space-T1w_desc-preproc_desc-siftweights_ifod2.csv
                    sub-01_ses-001_space-T1w_desc-preproc_desc-tracks_ifod2.tck
                    sub-01_ses-001_space-T1w_desc-preproc_desc-wmFODmtnormed_ss3tcsd.mif.gz
                    sub-01_ses-001_space-T1w_desc-preproc_desc-wmFOD_ss3tcsd.txt
                    sub-01_ses-001_space-T1w_desc-preproc_dhollanderconnectome.mat