Hi,
In the context of anatomical data (T2starw), we need to access the total acquisition time (a.k.a. "TA") in order to compute SNR per unit time measures.
Looking into the BIDS doc, I see there is a field AcquisitionDuration, which seems to be what I am looking for. So, I was about to update the JSON metadata and add this field (based on the DICOM and/or PDF printout of the sequence parameters), but then I realized that we cannot have both AcquisitionDuration and RepetitionTime declared in the JSON file, according to this doc (I'm looking into 'Option C'):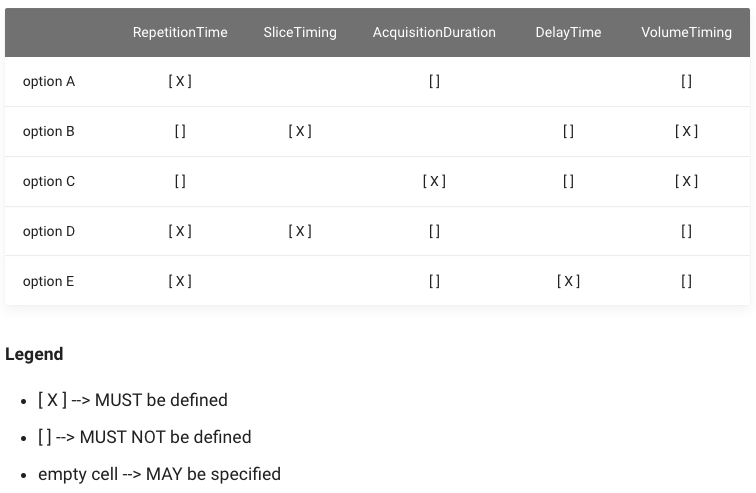 I suspect this limitation was created with EPI scans in mind (from an fMRI perspective), but does it make sense for anatomical data, where it is more difficult to retrieve the total acquisition time only based on the TR (because other information would be needed, such as matrix size, partial Fourier, in-plane and/or through-plane acceleration, 2D vs. 3D acquisition scheme, elliptical scanning scheme, introduction scans for steady state, etc.).
Thanks for your help,
Julien