Hi everyone,
I just ran the BIDS-validator and get this error message:
Quick validation failed - the general folder structure does not resemble a BIDS dataset. Have you chosen the right folder (with "sub-*/" subfolders)? Check for structural/naming issues and presence of at least one subject.
My folder structure is as follows: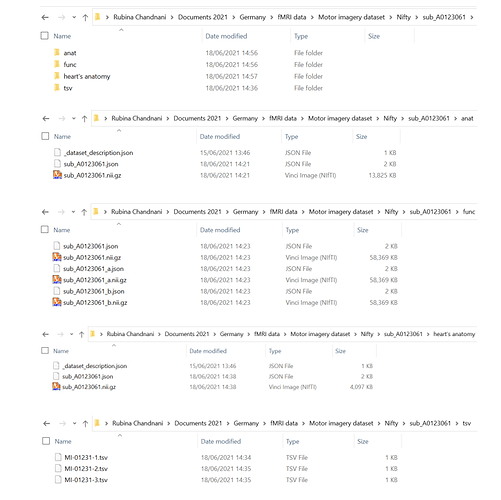 Has someone had a similar issue or does someone know how to resolve this error?
I'm trying to figure out what I am doing wrong: whether the name or folder structure is incorrect, or if I am missing some files? I would be so grateful for your help.
Thank you,
Rubina