This question is mostly for @bbfrederick --sorry for the length!
I want to use happy to get information such as pulse transit time from the MCA to the SSS, pulsatility, resistivity, etc.
I am using rsfMRI data with a somewhat longer TR (TR=2) and MB=1 but it seems to be working somewhat.
Here is the correlation between manually recorded HR and the happy calculated heartrate: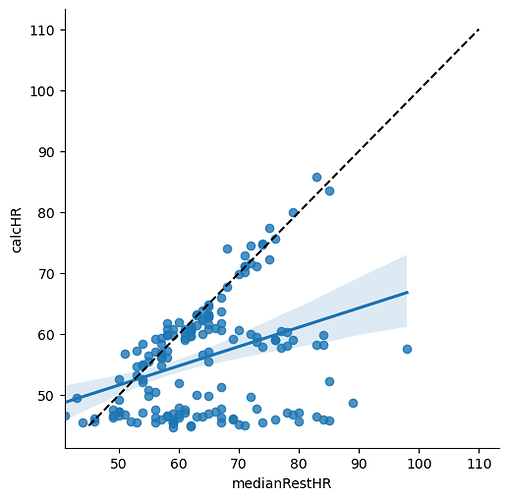 As you can see it seems to be working for some of the participants but not others. This is when running using --forcehr. It is only slightly better than without that argument. I'm also using the deep learning filter.
I can produce pulse waveforms similar to your paper for several subjects I looked at (from app output):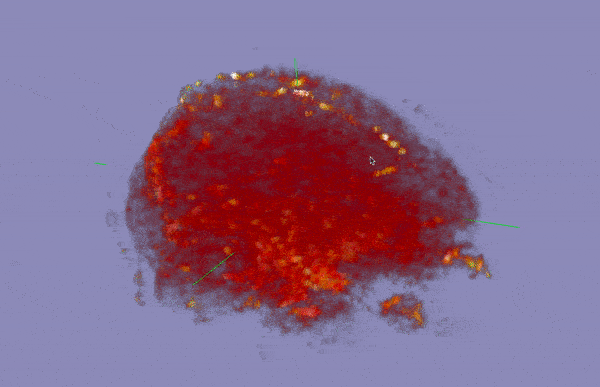 That is from happy rapidtide v 1.9.1 because rapidtide 2a11 doesn't seem to work quite as well (middle of vessels blank and artifact where it looks like noise travels up to the top of the brain):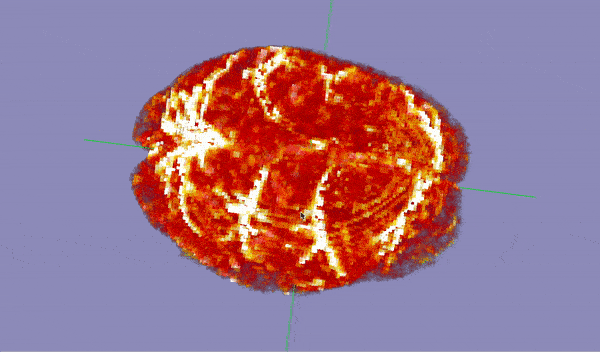 This artifact is also present in to a lesser degree in 1.9.1 some runs. Any idea arguments should I play around with to get better performance and get rid of this artifact? Or do you think happy won't work with such a long TR?