Summary of what happened:
Dear experts,
I'm running the latest version of fMRIprep (22.1.1), and I'm using 2 magnitude images + phase difference for distortion correction. The results are completely wrong and the corrected images are much worst than the distorted images,
Command used (and if a helper script was used, a link to the helper script or the command generated):
Version:
22.1.1
Environment (Docker, Singularity, custom installation):
Data formatted according to a validatable standard? Please provide the output of the validator:
Relevant log outputs (up to 20 lines):
Screenshots / relevant information:
Here is one example: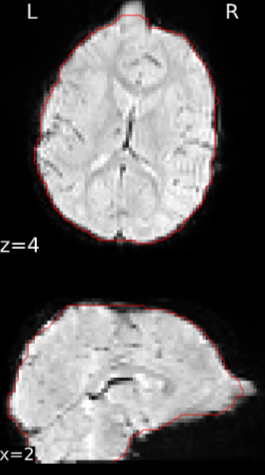 Any clue what could be the issue? Thanks in advance.
Best regards,
Manuel