Hello Neurostars community,
I am new to fMRI preprocessing so my apologies if this is a simple question. I have processed some data using fMRIprep and would like thoughts about our output.
Here is an example of a report from a representative subject.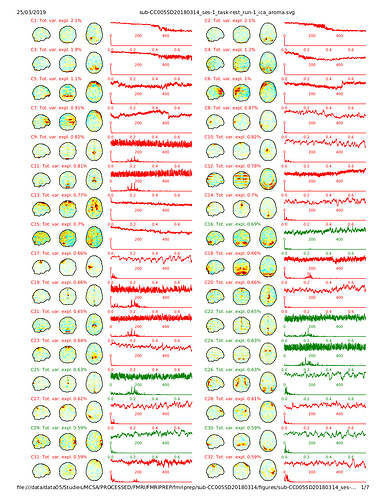 Note the appearance of "bands" on some images in the ICA-AROMA section. Is this an error relating to slice time correction? We attempted to correct for this in our processing, but I am not convinced based on this output.
Any input is appreciated. Thanks!
Joseph