I have an atlas and a mask in the same space. The atlas has 10 labels encoded as integers from 1 to 10.
I want to register the atlas to my subject's functional space. I have tried both SPM co-register and AntsPy with SyN algo but they both fail to produce nice results.
One idea would be to use a template or anatomical image in the atlas space for registration to my subject's T1/T2 space and the reslicing to the functional space. However, I do not have an anatomical image in the atlas space but only the mask and the atlas…
The files look like the following.
Mask in atlas space: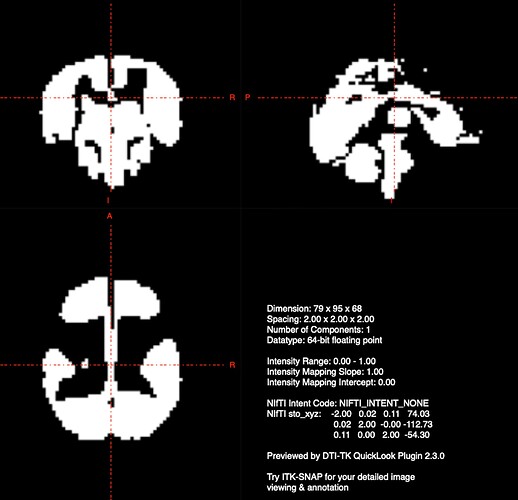 The atlas: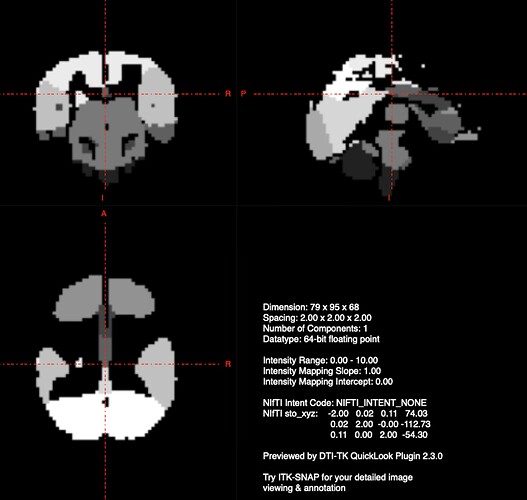 And the target functional space: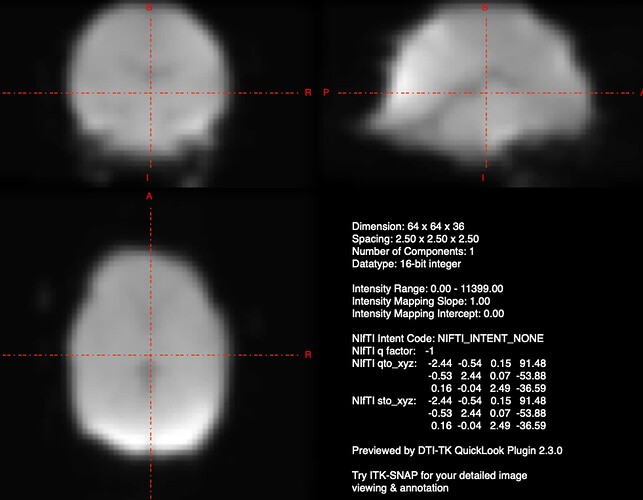 Any idea / tip?