Hi!
We are preprocessing our dataset of multi-echo scans using fMRIPrep and tedana kundu.
We've noticed that if we keep our raw images without cutting off the first couple of TRs before running denoising and combining with tedana, the dummy scans affect the components (see attached example)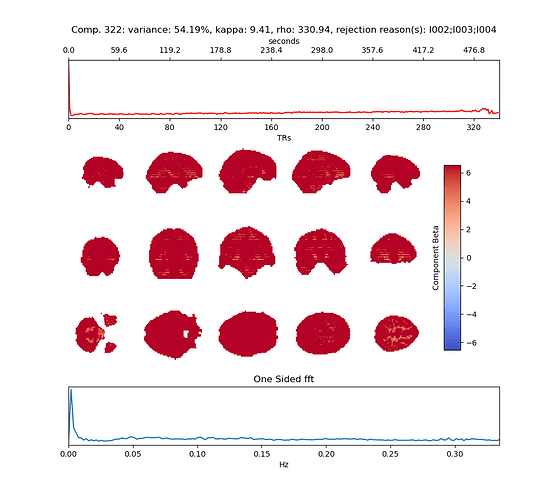 We've had success in manually removing the first TRs from the images before running tedana, but I was hesitant to proceed this way since it would involve changing either the raw images, or the fMRIPrep output images as well as the event onsets.
Is there a way to incorporate, for example, the non_steady_state regressors that fMRIPrep provides in the tedana workflow? Would love any suggestions in how to create a reproducible pipeline while also being able to retain and share the raw data as much as possible!
Thanks!