Hi all!
This seems to me like a basic neuroscience question, but it's surprisingly difficult to find a solid answer:
What is the interpretation of 'negative activation' in fMRI in a rapid event-related design?
Where negative activation is defined as:
a negative beta coefficient of a regressor
within a rapid event related design with a 2 X 2 design
my task regressors are standard HRFs, not de-meaned
the baseline was just a column of ones
percent signal change was computed by beta_task / beta_baseline
Additional question: could this 'just' be a methodological artifact and if so, of what?
To illustrate what I mean, the lower line is below zero and the reviewer is asking for a neuro-cognitive interpretation. I am hesitant to overinterpret it and would like to root out methodological reasons.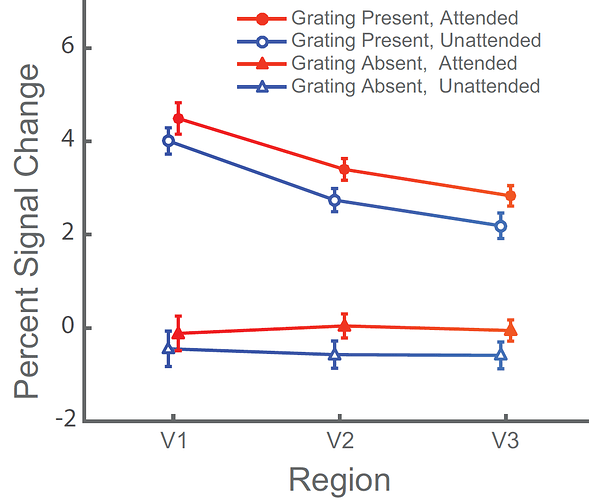 Thanks for the help!