Hi Everyone,
I am having a weird problem.
My collegue wrote a script for creating BIDS files which consists of the two main steps:
converting DICOM images to Niftti with dcm2niix

anonymizing data (i.e., removing facial features ) with mri_deface
While it works fine using her computer, it clearly looks like the same script for defacing does not work well on my computer. We both use Ubuntu systems and same programs (dcm2niix, mridefcer). Below, I attach the examples of the results (defacing) for the same subject data.
Picture A - my collegue's computer (correct defacing!)
Picture B - my computer (incorrect defacing!)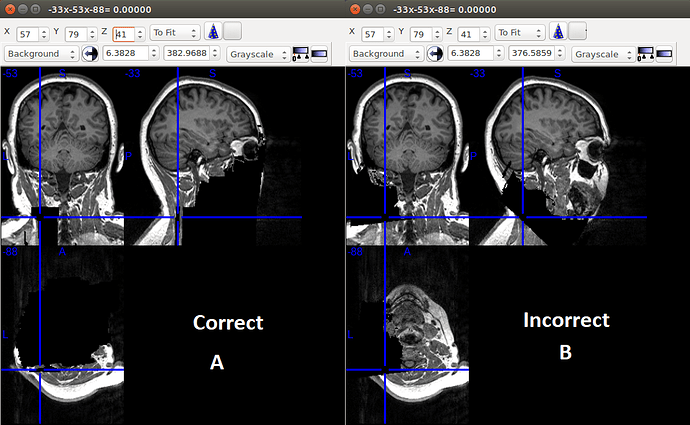 Does anyone have an idea why is this happening?