Hi,
I want to extract a mask based on Juelich atlas, considering only voxels that have 50% of belonging to a specific region (amygdala nuclei).
I thought I should do it with the "fslmaths [FILENAME] -thr 50 [OUTPUT_NAME]".
However, I it appears that this command uses some activation threshold that does not 100% overlap with the atlas probabilities.
For example, in the attached screenshot, the probability of being part of the lateralobasal amygdala is 56% and the threshold on the right is 43. Accordingly, the value in the mask is zero although it is supposed to be 1.
How can I extract a mask BASED ON THE ATLAS PROBABILITIES?
Thank you very much,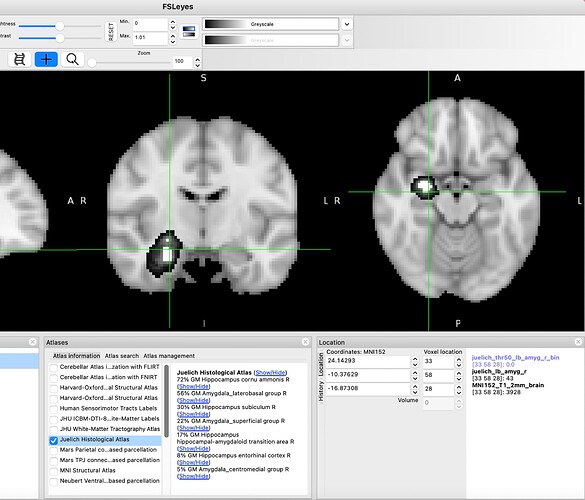 Lior