Hi everyone!
I did my fMRIprep preprocessing again, using the newest version of fMRIprep; we decided to incorporate IC-Aroma and then I thought I would run the latest version. Now I am running into some issues with SDC.
I have understood that the default SDC procedure has been changed with version 21 and it appears less robust for my data; the corrections after running version 22 are often very extreme, which causes issues with realignment with the T1 scan. This is in contrast to default SDC in the earlier version 20, which looks fine. I have this issue with multiple participants in my dataset, see attached figures below for one example participant.
Would you have any explanation and/or recommendation? Perhaps it is better to use the method of version 20 for my dataset?
v22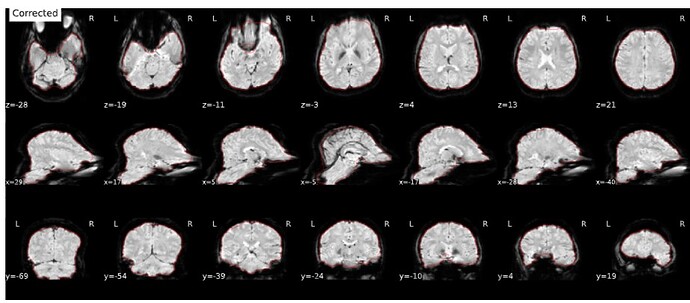 For other figures (v22 and v20), see: Neurostars 7-11-2022 – Google Drive