Hi everyone,
First, thank you all for the great support here!
I have preprocessed multi-echo resting state fMRI data with fMRIPrep and then inputted the images to tedana for futher analysis. When double checking outputs of tedana, I encountered this component which was accepted by tedana but looks suspisous!!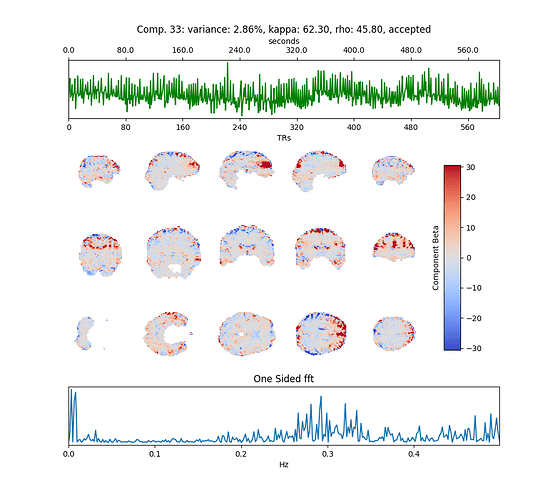 I would appreciate it if someone could please have a look and inform me of the situation and how it looks. In case, there is an issue, I would appreciate having suggestios of how to incorporate them.
Thank you very much,
Ali