As you can see there is difference in the size between
_resampled
and
_FLIRT
. In the above image
rfMRI_REST1_LR.nii.gz
is the original image,
rfMRI_REST1_LR_resampled
is from FSLEyes resample tool and
rfMRI_REST1_LR_FLIRT
is from FLIRT. The resampling is done based on t
tpl-MNI152NLin6Asym_res-02_desc-brain_T1w.nii.gz
.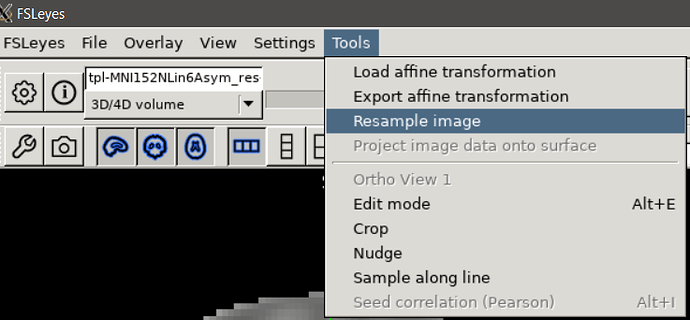 Configuration for BOLD nifti original to be resampled in MNI space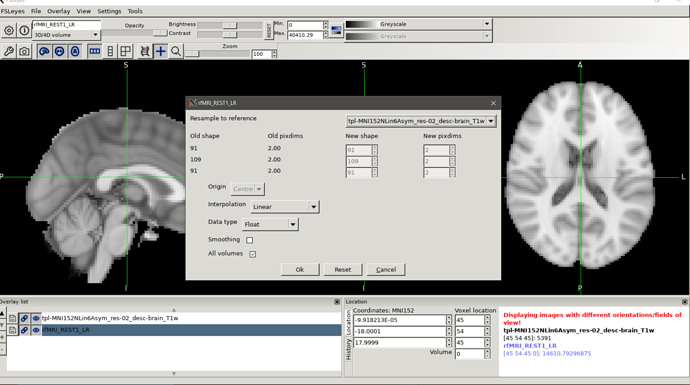 So here are my some questions.
Is this the right way to resample into standard space MNI?