hi everyone, we are using fmriprep for the first time and have encountered some difficulties regarding the susceptibility correction by applying our field map. The unwarped images seem to be more distorted after performing the susceptibility distortion correction on the EPI. We are using a phase-difference map (+2 magnitude images).
Our first guess was that fmriPrep uses the wrong phase encoding direction. However, in our _phasediff.json and _bold.json, the parameter PhaseEncodingDirection is set to 'j-', which matches the anterior-posterior phase encoding direction of our sequences.
Maybe some of you had encountered a similar problem at some point and could help with some advice.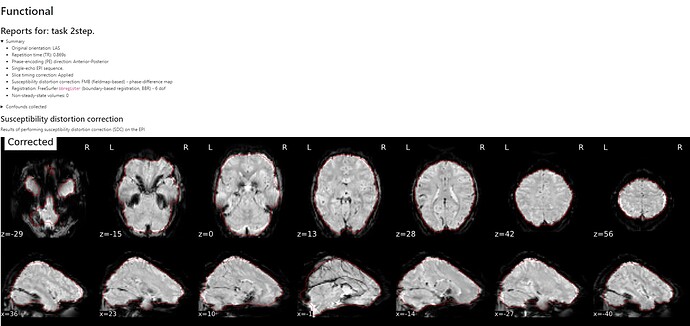 Thank you very much for your help in advance!